Tinklo įranga
Programinė Įranga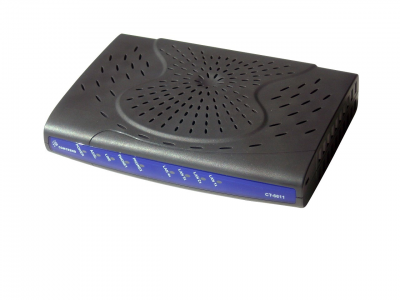 | | |
| --- | --- |
| Prekės kodas | CT-7010 |
| Pavadinimas | STB |
| Aprašymas | IPTV Set-top Box |
Comtrend's IPTV Set Top Box, CT-7010, is a state-of the-art and
cost-effective Set Top Box, meeting the need for a digital multimedia home networking application.
CT-7010 is powered by Win CE to deliver broadband TV and Video on Demand (VoD), Internet and streaming over the IP network for video and data services.
IPTV services allow Telcos, Cable operators or Internet service providers to leverage invested ADSL, HFC and FTTH infrastructures.
An optional hard disk enables the low bit rate user to enjoy the video by selecting VoD support.
As Comtrend forms alliances with partners including chipset manufacturers and software vendors, we can provide a total blueprint that enables Telcos/Service providers to start a quick profitable operation.
---
Features
* CE 5.0 OS
* Internet Explorer 6.0
* Supports Microsoft DRM
* Video decoding for MPEG-2 MP@HL, and Microsoft WMV9, MPEG-4
* Supports standard definition video quality
* Audio decoding for MP3, AAC and Microsoft WMA
* Supports streaming protocols RTP and RTSP
* 802.11b/g (optional)
* IR receiver for remote control
* Supports HDD option
http://www.comtrend.com/index.php?module=products&op=show&sn=59